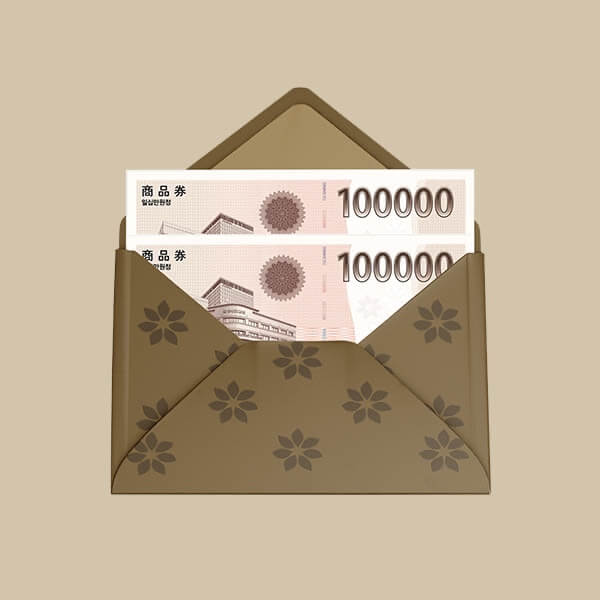 ₩200,000 Gift Card
Redeemable instore at Shinsegae department stores then accepted at affiliated brands. Not redeemable at Emart.
• Must redeem within 5 years

• Send via Text message
- Must be used before the expiration and will not be valid for use once expired.
- The gift card can be redeemed for a gift certificate at the kiosk located in the department store (However it cannot be redeemed at kiosks located in EMART)
[How to use kiosks]
1) Check the MMS barcode on mobile
2) Scan the barcode at kiosk and redeem it for actual certificate.
- The redeemed gift certificates can be used in affiliated stores.
[Redeemable at]
Gangnam, Main, Gyeonggi, Times Square, Starfield Hanam, Centum City, Gwangju Shinsegae, Gimhae, Ui Jeongbu, Daegu Shinsegae, Daejeon Shinsegae, Masan, Cheonan Asan
☎Galaxia Moneytree CX center : 1566-0123
(Mon~Fri, 9AM~6PM)
- If gift card was deleted or not received, please contact SodaGift customer support.
[Cancel and Refund Policy]
- Buyer can request cancellation or refund of unused gift card.